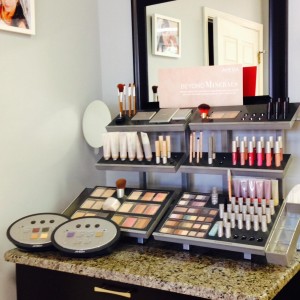 Waxing
Indulge in facial hair removal services leaving your skin feeling silky and smooth. Let our professionals easily remove all unwanted facial hair for that luxurious feeling. All our waxing services are done using natural honey and plant based waxes, essential oils and smoothing ingredients to give you the best hair removal results for variety of skin types.
Makeup
Using Aveda Make-up, Intrigue Salon and Spa's Make-up Artists can apply your makeup for the perfect look for your special event or create step-by-step instructions for that everyday look. Aveda Make-up has a large variety of colors and techniques to use.
Discover your skin's potential with Aveda Skin Care. Address all your concerns ranging from acne and aging to dryness and sensitivity using Aveda corrective techniques, skin exfoliation, face and neck massage or masque treatment. With Aveda Skin Care line we offer a wide variety of custom products for all different types of skin.
---
Call (828) 697-0022 or Make an Appointment today!
| Service | Price* |
| --- | --- |
| Eye Brow | $15 + |
| Lip | $10 + |
| Chin | $20 + |
| Face | $50 + |
| Custom Mini Aveda Facials | $50 + |
| Custom Aveda Mineral Make-Up Application | $50 + |
*Prices vary depending on stylist title, techniques used and overall desired effect.